Charity

We donate 10% of all commissions to a charity
of our client's choice!

Our charity donation program started in January of 2010 with the earthquake in Haiti. We had several upcoming closings at that time, and made the decision to donate 10% of our commission for the following 6 months to the earthquake relief. Our clients loved the idea and we loved making a difference.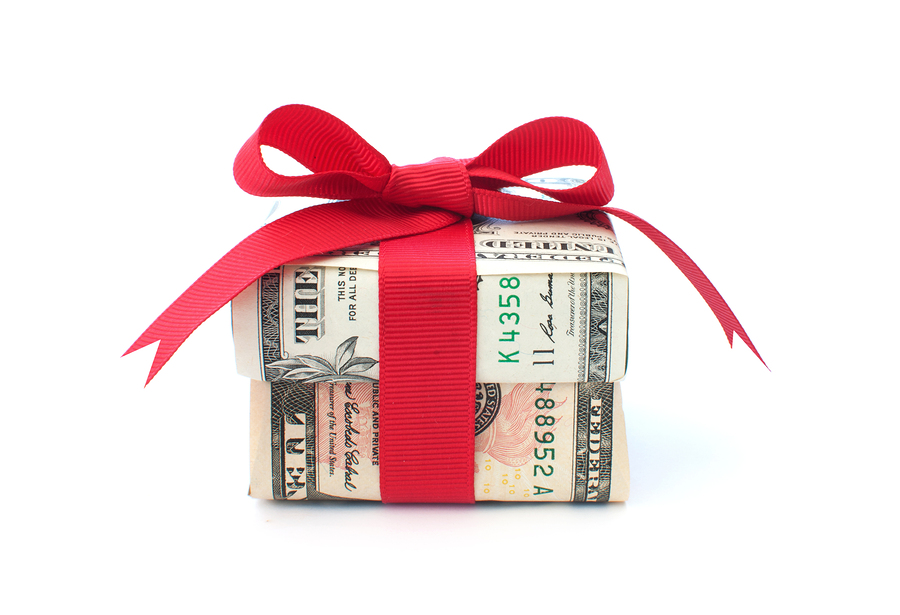 At the end of that 6 months, we decided we had to continue some sort of charity program. We talked about several charities and we talked about contributing to local organizations. Then it dawned on us – we should let our clients decide what's important to them.
Since then, we've been contributing 10% of every commission to whichever charitable organization our client holds closest to their heart. It's always great to hear the story behind why a client chose a particular charity.
In case you hadn't figured it out, this program is where our slogan "Making a Difference, One Home at a Time" comes from. Now we look forward to a donation after every closing.
Here's a list of non-profits that we have had the pleasure of donating to since January 2010: 
Access Community Health
Access Ability Wisconsin
Agrace Hospice Care
Albany Fire Department
All Hands Volunteers
All Hands Volunteers – Hurricane Sandy Relief
Allied Food Pantry
Alzheimer's Association
Alzheimer's Association – South Central Wisconsin Chapter
Alzheimer's & Dementia Alliance of Wisconsin
Alzheimer's Foundation of America
American Cancer Society
American Diabetes Association
American Red Cross
American Red Cross – Hurricane Maria Efforts
American Red Cross – Tsunami Relief
American Red Cross – Tornado Relief
American Family Children's Hospital
American Heart Association
Angel's Wish Verona
Arthrogryposis Multiplex Congenita Support
Arts & Literature Laboratory
Autism Spectrum Disorder Foundation
Badger Honor Flight
Badger Prairie Needs Network
Barneveld Fire/EMS
Beyond the Rain
Big Brothers Big Sisters
Border Collie Rescue of Wisconsin
Boys and Girls Club
Boy Scout Troop 168
Brown Paws Rescue
Campus Crusade For Christ
Capitol K-9's
Care Net
Carbone Cancer Center
Children's Hospital Colorado Foundation
Children's Hospital of Milwaukee
Children International
Children's Miracle Network
Christine Center
Climb Wyoming
Compassion International Haiti Relief
Community Coordinated Childcare Inc (4-C)
Cross Plains Fire
Cross Plains EMS
Crossways Camping Ministries – Pine Lake
Cystic Fibrosis Foundation
Damascus Road Church
Damascus Road Church – Senegal Trip
Dane Arts
Dane County 4-H Camp
Dane County Boys & Girls Club
Dane County Friends of Ferals
Dane County Humane Society
Disabled American Veterans
Domestic Abuse Intervention Services
Door Creek Church
Dryhooch Madison
East Madison Community Center
Edgerton Hospital Healing Garden
Edgerton Library
Engineers Without Borders
Epilepsy Foundation Heart of Wisconsin
Fetch Wisconsin
First Tee of South Central Wisconsin
Fischer Center For Alzheimer's
Fisher House Wisconsin
Friends of the Military Ridge Trail
Forever 56 Foundation
Foundation Fighting Blindness
Geneva Campus Church – Madison
Gilda's Club
Girls On The Run of South Central Wisconsin
Give Well
Go Fund Me – In Memory of Jason TeStrake
Golden Retriever Rescue of Wisconsin
Habitat for Humanity – Dane County
Habitat for Humanity- Fon Du Lac
Habitat for Humanity – Yong Professionals
Harlem Children's Zone
Heifer International
Henry Vilas Zoo
Hodan Center
Hosea's Heart
Humane Society of Southern Wisconsin
Ice Age Trail Alliance
International Justice Mission
International Rescue Committee
International Waldenstrom's Macroglobulinemia Foundation
Iowa County Humane Society
Janesville Craig Washington Seminar Fund
JDRF
Jefferson County Humane Society
Jolt Initiative
Juddy Herwig Memorial Fundraiser
Juvenile Diabetes Foundation
Juvenile Diabetes Research Funding and Advocacy
Kids Forward
KY Cops
Leukemia & Lymphoma Society
LGBT Campus Center
Life 102.5
Living Hope Church
Lussier Community Education Center
Midwest Athletes Against Childhood Cancer
Madison 4 Kids
Madison Area Crime Stoppers
Madison Cat Project
Madison Church
Madison Mennonite Church
Madison Needs Network
Make a Wish Foundation
March of Dimes
Mellowhood Foundation
Mennonite Central Committee
Mia's Wings
Michael J Fox Foundation for Parkinson's Research
Middleton Outreach Ministries
Mikayla's Grace
Multiple System Atrophy Coalition
Muttville
My Team Triumph – Wisconsin
National Alliance On Mental Illness
National Foundation of Swallowing Disorders
National MS Society – Wisconsin Chapter
Natural Resources Defense Council
Natural Resources Foundation of WIsconsin
Nehemiah Center for Urban Leadership Development
Neighbors In Need Of Assistance (NINA)
Neurofibromatosis Midwest
Newport Wilderness Society
Nurses Foundation of Wisconsin
Optometry Giving Sight
Oregon Area Food Pantry
Paddy's Paws
Pancreatic Cancer Action Network
Paralyzed Veterans of America – Wisconsin Chapter
Pitt Hopkins Research Foundation
Planned Parenthood of Wisconsin
Porchlight
Randolph County Animal Shelter
Risen Savior Lutheran Church
Rock County Humane Society
Ronald Mcdonald House
Sabastian Ferrero Foundation
Safe Harbor – Sheboygan
Salvation Army
Samaritan's Purse
Sauk County Memorial Hospital
Sauk Prairie Kids Companion
Sauk Prairie My Neighbor in Need
Sea Turtle Conservancy
Second Harvest Foodbank
Serious Fun Children's Network
Sharon S Richardson Community Hospice
Shelter From The Storm
Someday Foundation
Special Olympics
St John's Church
St Joseph Church Manhattan IL
St Jude Children's Hospital
St Maria Goretti School
St Michael's Church
Summit Ministries
Sunshine Place
Susan G Komen
The Arc Dane County
The Beacon
The Nature Conservancy
The Road Home
The Trevor Project
Training Leaders International
Travis Mills Foundation
Triple Negative Breast Cancer Foundation
Tunica Humane Society
Underdog Pet Rescue
United Cerebral Palsy of Dane County
United Way – Sauk Prairie
University of Wisconsin Foundation – Great People Scholarship Fund
UW Carbone Cancer Center
Verona Historical Society
Verona School District – Tutoring
Veterans of Foreign Wars
Weekend Food Program (Verona Backpack Program)
Willow Creek Ranch
Wisconsin Academy of Graduate Service Dogs
Wisconsin Coalition Against Domestic Violence
Wisconsin Early Autism Project
Wisconsin Lutheran Chapel – Madison Campus Minestry
Wisconsin Network for Peace and Justice
Wisconsin Public Radio
Wisconsin Stroke Coalition
Women & Children Huntsville Hospital
Women's Health Foundation
Women's Medical Fund WIsconsin
World Builders
World Vision Madison
Wounded Warrior Project